San Fernando Valley Bail Bond Store | Van Nuys Bail Bond Store | 818-703-7120
At San Fernando Valley Bail Bond Store we are very proud of our longevity in the bail bonds business. We opened our door for business back in 1987 in San Fernando Valley, CA. Since then we have grown the business with bail bond agents in cities throughout California.
During our years in business we've seen other bail bondsman fall out of business due to legal problems. These actions make business difficult for the honest bail bonds agencies. With such news, people needing the assistance of a bail agent are wary on who they can trust.
Since 1987, San Fernando Valley Bail Bond Store has always been in good standing with California's Department of Insurance. Honesty and integrity are important to us. You will be never be inflicted with a hidden fee or an increase in payments when you choose us as your bail bond agent.
You can be confident that you will be treated fairly at San Fernando Valley Bail Bond Store. With bail agents available 24/7 and in cities across California, you can call us at any time at 818-703-7120
.
---
What Do I Do When Someone I Care About Is Arrested?
When someone you care about has been arrested, you undoubtedly want to help out. This means that you will probably want to bail your loved one out of jail. When it comes to bail, you have 2 options:
1. You can pay a cash bail, which will be the full amount of your loved one's bail.

2. You can get a bail bond, which will only cost 10% of your loved one's bail.
At San Fernando Valley Bail Bond Store, we help our clients bail their loved ones out of jail with affordable bail bonds. Bailing a loved one out of jail is extremely easy when you have our bail agents assisting you.
To get the bail process started, all you need to do is talk to one of our bail agents. You can do that online, over the phone, or in person, whichever method works best for you. Our helpful bail agents will be more than happy to walk you through the bail process and answer any questions that you might have about it.
---
How Much Does a Bail Bond Cost in California?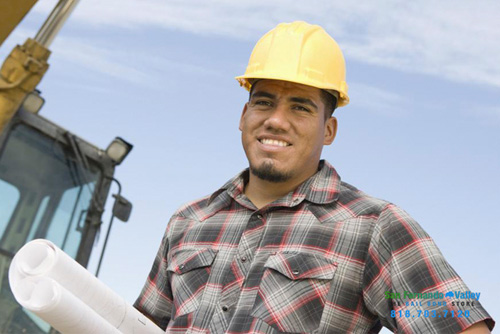 Are you looking to bail a friend or family member out of jail, but are worried about the cost? Do not fret, San Fernando Valley Bail Bond Store can help you out. We have been making bail bonds cheap and affordable for Californians for the last 30 years.
In California, all bail bonds start out as 10% of the person's bail. This means that if your loved one's bail is set at $10,000, his or her bail bond will only cost $1,000. This is the standard price set by the state of California, however, some bail bond companies can offer you a discount.
At San Fernando Valley Bail Bond Store, we are able to offer qualified clients a 20% discount on the price of the bail bond.
What this means is, instead of paying 10% of the bail, you only pay 8%. If we use the same bail from before, the new price of the bail bond would be $800 with this discount.
---
We Make Bail Bonds in San Fernando Valley Affordable
At San Fernando Valley Bail Bond Store you'll never be surprised by hidden fees. Our bail bondsmen will always tell you exactly how much you'll need to pay to bail your family member or friend out of jail. They'll work with you to create a payment plan that you can actually afford. We accept a selection of payment methods, including all the major credit cards, to make paying for bail easier for you.
We offer the following:
Phone approvals
0% Interest Payment Plans
No Hidden Fees – Unlike other bail agencies
No Collateral with Working Signer
Affordable bail bonds
Custom payment plans
Free consultations
Cash, credit, debit, and checks accepted
Convenient and secure online payment portal
Fast, courteous, confidential service
Friendly, compassionate bail agents
We won't simply quote you a price and hang up leaving you more confused! The vast majority of our bonds are approved with no collateral. Perfect credit is not required. Most people don't have perfect credit so why do most bonding companies require great credit?
Co-signers with decent jobs and family members who feel confident that the person in jail will make all of their court dates is more important to us. Getting someone out of jail is easy when you have us working for you! We are the Number One California Bail Bond Store.
---
Why You Should Choose San Fernando Valley Bail Bond Store?
How Do Over 400,000 SATISFIED CUSTOMERS Describe us?
Our skilled and helpful bail agents makes bailing your loved one quick and easy. As soon as you call, just give one of our agents the name of the person you are trying to bail out, his or her birthday and the county where the arrest took place. They will search through the different databases to find your loved one and gather the rest of the needed information to start the bail process.
After all of the information has been gathered, our bail agents will begin working with you to figure out payment. Bail bonds can be expensive, but you do not need to break your bank account to rescue your loved one from jail. We will work with you to come up with a customized payment plan that fits into your budget.
The professionals at San Fernando Valley Bail Bond Store will do everything in our power to help make the entire bail experience as comfortable as possible. We have staff available to answer your questions and concerns and understand that bail bonding is not something that most people are familiar with. Our staff of bail agents has combined experience of over 50 years in the bail bond business. We can handle bonds in any court, locally and throughout the Los Angeles County.
Call 818-703-7120 today to speak to a licensed bail bondsman who can help you obtain the release of those who have been arrested and detained.
---
Latest Bail Bonds News & Articles
---
CITIES WE SERVED:
San Fernando Valley | Sylmar | Pacoima | Arleta | Panorama City | Balboa | Burbank | Glendale | Sun Valley | Valley Village | Mission Hills | Chatsworth | Woodland Hills | Van Nuys | Granada Hills | North Hollywood | North Hills | Santa Clarita | Canoga Park | Newhall | Valencia | Sherman Oaks | Reseda | Northridge